Some of you may know I disappeared for awhile to Auckland for a 10 day trip and came back with an empty wallet and a broken phone + 10 kgs to my body.
I am gonna write my itinerary cum experience here, just in case anyone of you would like to visit AUCKLAND, like me, at the worst time of the year : Winter
_____________________________________________________________________
So, lovely to be at Changi Aiport Departure lounge as a tourist not a slave worker. Saw my husband on the Mont Blanc poster like wth sweet sex.
And as you can see I have completed my Tumi Set. (The rest are at home and one cargo bag is currently being loaded into the plane.)
I apologize in advance and for that point of time for having to take their photo BUT I JUST CANNOT RESIST IT. Everyone on the plane looks like that. I guess NZ is a place for Angmohs to retire, I can tell you guys firmly now, YES ITS TRUE. the whole fucking plane all the chillax old angmohs.
FEELS GUD TO BE SERVED INSTEAD OF SERVING AND NOW I FINALLY GET THE ACTUALLY USE THIS FUCKING KRISWORLD?
Forehead game strong but stylist says "If you cut bangs I think you see liao rather get car banged" Ok, point taken.
_____________________________________________________________________
Day 1-3, WAIHEKE island, AUCKLAND.
Took a 50 NZD uber to the ferry terminal. (taxi price 75-90 NDZ) Went to the wrong ferry terminal btw. I went to Half moon bay.
If you want to go to Waiheke, best to go from the "Auckland Downtown Ferry Terminal" They even have shuttle bus from the airport to the ferry. 
Bus: http://www.airbus.co.nz/
Ferry: http://www.fullers.co.nz/
CAUTION: DO NOT TAKE THEIR TAXIS BECAUSE UBER IS CHEAPER ESP FROM THE AIRPORT. 
Sea looks freaking amazing but you wouldn't want to jump in there cuz you're gonna end up like JACK from Titanic.
Its sunny but cold. Was freezing when I took this photo because my Trenchcoat was in the cargo bag. I took sealink and its not cheap. Around 75 sgd, round trip.
AIRBNB, WAIHEKE ISLAND:
I really love the house. It looks very well decorated and cheerful. The pathway of trees made it look like a mini island.
This stay however is the most expensive one, priced at 256 sgd for the mere 2 nights. I heard from the locals that only "Rich people" go to Waiheke because everything there is simply too expensive. I CANNOT AGREE MORE.
Winter day/night: At 4.30pm
At 5.15pm

I had to trudge around with a flashlight because the car rental was only for Auckland city, not the island. And I wasn't ready to try out the taxis. Walked to the nearest restaurant open in the dark, and found
CABLE BAY VINEYARDS
Apart from another table, the entire restaurant was empty.
The total damage really fucking damaging, bro.
Salmon Pizza, 29
Prawn Skewer (Note, 1 skewer. no S ), 28
Glass of Syrah, 17
This restaurant is called The Verandah. You may view their website here:
https://cablebay.nz/dining/the-verandah/
I dont know where they caught these 3 prawns from. But the pizza was pretty decent, so was the wine. However it was really pricey and I found it hard to stomach the prawns because for some reason it was under-cooked in the middle.
And so guys, they were kinda waiting to close the restaurant after the other couple left. You wouldn't want to continue staying, do you?
Took a taxi back. Let me show you the meter:

IT FREAKING STARTS AT 6 DOLLARS are you kidding me? And please do note, I walked to the restaurant from the Airbnb by foot. That shows how short the total distance is.
My cab fare was 13 dollars for the quick 5mins ride.
And guess what I did after that? (Was only 8pm) Sleep.
DAY 2
It rained the whole day today. The depressing thing about Winter in NZ is that it's not just fucking cold, its also super WET. 
Can you imagine having to dress up like a balloon and still have rain trickling down your face + your coat that can't be washed, dry clean only. Fucking sian bro.
Had lunch at "The Oyster inn"
http://www.theoysterinn.co.nz/
It seems to be a super popular restaurant. The interior design was nice. But also super pricey. Food was good.
The lemonade however, was Soda + a slice of lemon and a slice of cucumber for 7 NZD.
After lunch, strolled down the town area. Did nothing except buy a cheap shisha on stick. Went back to my room to sleep with my owl + high socks.
SAW THIS WHILE WALKING PAST SHOPS. My god I almost went into Cardiac arrest because I thought they were staring at me ready to kidnap me and lock me underneath in a dungeon, and re enact the film Grotesque.
It was just an advertisement for, swim wear or hiking gear I think.
Dinner at MUDBRICK vineyard. 
This is probably the highlight of the entire Waiheke stay, because this restaurant is super duper famous and popular. (And sibei expensive) Kinda like Michelin starred fine dining. So good thing its Winter, the entire restaurant had no one. Only 3 other tables came halfway through the meal.
I reckoned the view from on top of here would have been spectacular in the day. But the interior of the restaurant was amazing too. It was rustic and very homey.
The dessert was pretty disappointing but everything else was quite delicious.
http://www.mudbrick.co.nz/a-la-carte-menu/
I'd say if you ever go down to Waiheke, do pay them a visit. But then again please don't go to the beautiful island during winter like me. I believe they have alot of fun stuff to do during the summer, + the beaches look incredible in photos.
DAY 3
Had to catch the 1345 ferry, thus took lunch at some random cafe before I left. Most of the shops serve potato & leek soup, or Pumpkin soup. Its either of em two. I think I kinda hate potatoes now after leaving AKL.
The cafe had good interior as well. I am not sure if it's just a countryside thing but all the shops look so beautiful and well decorated. They all had lots of light, many plants and awesome furnishing.
But the food here was well. Expensive and below decent. The usual.
BACK TO THE CITY MY GOD HUMANSSSSSSSSSSSSS CARRRRRSSSSSSS TRAFFICCCCCC.
You had no idea. Waiheke looked like everyone's gone elsewhere to escape the depressing winter. Either that or they turned into zombies. There were like probably 2-3 cars that passed by me the entire time and maybe 1-2 pedestrians.
And most importantly,
STREET LIGHTSSSSSSS
Was nearby a fish market by the terminal and went to take a browse. Everything was really fresh but certainly pricey. Didn't buy anything because well
Where the fuck am I gonna go with a large assed ded fish.
_____________________________________________________________________
PONSONBY
How else better to experience Ponsonby, Auckland, than by eating some local Fish and chips?
It was a small and tidy shop. Very clean and the shop man or boss, was very friendly.
Just had to take a photo because I love my burberry trenchcoat and I just hardly see it. It's like having a long distance relationship because I only see it when I travel to cold countries. HAHA.
I kno it looks like shit in the photo but i tell ya
ITS FUCKING TASTY
AND CHEAP. One fish only 5 NZD + Onion Rings 6 NZD. You get to choose a sauce of your preference. Set meal: 10.50 NZD
https://hookponsonby.business.site/
The website looks fucking shady LMAOOOOOOOO but you should drop by if you visit this little town.
Idk was it because I kinda got jacked on the prices in Waiheke but finding this tasty and affordable fish and chips was like godsent.
I MEAN I REALLY WANT MY 3 DOLLARS CAI FAN RIGHT NOW.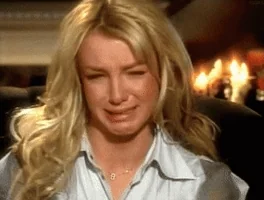 AIRBNB STAY AT PONSONBY:
Little studio separated from the main house. Damage: 155.32 for 2 nights.
I love the tasteful furniture as usual. Owner had a large grapefruit and avocado tree. My god I was so excited you have no idea.
Just in case any of you readers are alcoholics I have attached a piece of heaven for you.
But I would still prefer my 2 litres of 6dollars red wine from Milan's supermarket. The new world wines here in Auckland is still bloody expensive.
Nightmarket 
Just as I was about to resign to fate that Auckland's city is going to be like Waiheke, I took a trip to the night market. At least there's actually some legit activities going on there. Like with real people and real stalls. LMAO. At around 8pm.
Its damn smelly so be prepared to wash your fucking hair. And no matter what you do,
DO NOT ORDER THE CHINESE FOOD OR YOUR STOMACH WILL STOP BEFRIENDING YOU.
It tastes like the person has been cooking blindfolded.
DAY 4 AUCKLAND ZOO
So, strategically choosing that particular AIRBNB, it's like super near the zoo. Lmao. It's about 50++ per ticket.
They have a bug exhibition at this time. I really like the Orchid mantis here.
However, none of the bugs were alive. They are either specimens or like the photo below, a constructed model.
The bugs exhibition had lots of mini games and information that are great for entertaining school children.
Highlight of the day: This makeshift "press the button that lights up" mini arcade game.
Yes I just had to let you guys know I am MANTIS SPEED.
I am really good at this I wonder why. I set a highscore in BKK's arcade at MBK center few months back.
HELLO You must have been created by
PUNGA
Saw some children's innocent writings on the boards.
With like, A legit # hashtag.
The only time I used # when I was a kid was for tic tac toe.
The zoo is still under construction and it's pretty small. Now I know why they say Singapore has the best zoo. I will never doubt my smol island again.
I saw more seagulls than zoo animals.
New word: Putangitangi
Shall attempt to scold pinoys that one day.
Zoo trip finished by: 4pm
(It closes at 4pm so what do you expect)
_____________________________________________________________________
DAY 5 WARKWORTH / MATAKANA
Did a farmstay on the 5th day. It's about a 2hour drive to the countryside, Warkworth.
Dropped by the Matakana Village Farmer's market which is only available on Saturday mornings.
I fell in love with the picturesque view. Its really beautiful. One of the things I really love about Auckland.
I JUST FOUND MY DREAM JOB: DOG MINDERS
Many guud boys.
I loved the farmer's market experience. It was quite small, but it was really nice. Fresh handmade stuff from cakes to crepes and even home farmed honey. I bought the Matakana Honey for my mum. Not sure real or fake but whatever la.
This AIRBNB stay is probably my favorite in the entire vacation. The owner was amazing and we even watched a rugby game together. And did a BBQ on the second day.
Total damage: 150.61 for 2 nights.
'
CAN YOU LOOK AT THE SIZE OF DEM CHICKENS SO FUCKING FAT AND HAPPY
My icloud's storage was full at this point in time so I no longer have all the photos I took, even of the BBQ. 
Anyway the owner rears his own chicken, sheep and bees. And of course his own greens. Pretty much self sustaining. Well he had to because the fucking mountain is a one way road and really high up.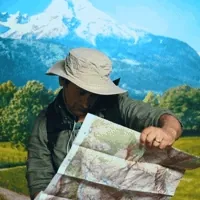 Images of "Wrong turn to dead end" Kept popping up in my head during the drive up.
TE HANA TE AO MARAMA
One of the places I think you should visit would be the "Te Hana Te Ao Marama". Its a tour that will introduce you to the rich heritage of the Maori people.
Its 28.50 per person for the tour. And I enjoyed listening to the guide talk about the story of Te Hana.
Sorry I lost my photos at this point so I took it from the web. HAHA. But well you get the gist. It's really worth a visit!!!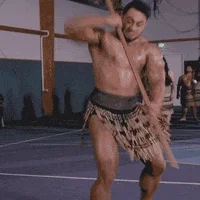 Help to keep the Maori spirit alive by supporting their tours 🙂
They aren't funded by the government 😦
–
Was supposed to visit the WAIWERA SPA AND RESORTS but when I went there its fucking closed for renovations despite the website saying its still open for business IDK wtf lol
But It wasn't a wasted trip. It's right beside the beach, at the road called "The Strand"
The sun was setting, sky was dyed pink and it put my heart at such great ease with such ineffable beauty.
Had to take the pics from my instagram 😦
_____________________________________________________________________
DAY 6 GOAT ISLAND
Lost all the photos completely for this one. Went to the Goat Island Marine Reserve
https://www.newzealand.com/sg/feature/cape-rodney-okakari-point-marine-reserve-goat-island-marine-reserve/
Paid a nominal fee to enter the mini exhibition where they show you how they conserve and protect the wild sealife. Had a mini touch pool which was quite fun. Played with a super cute sea slug.
Click on the link below if you are going during the summer. I think it would be fun.. They have snorkeling, diving, glass bottom paddle boats (60 NZD for 2 pax, 30mins)
https://www.goatislanddive.co.nz/
–
Did the BBQ with the owner at night. He grilled prawns and lamb chops, corn and potatoes for us. It was lovely.
Was eating happily until he said the lamb chops are part of the sheep he raised.
he raised.
part of the sheep he raised.
_____________________________________________________________________
DAY 7 RAINBOW'S END
Had to say bye to the farm stay and the poor sheep. Headed back into city to visit their theme park, RAINBOW's END.
Admission is about 59 NZD per person.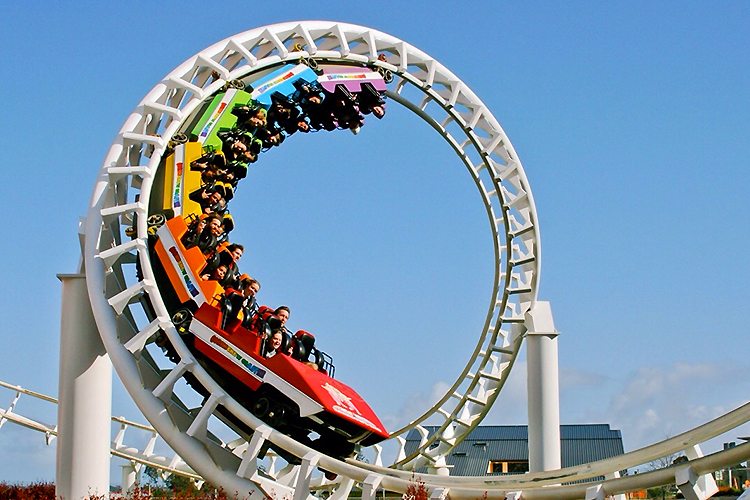 (Not my photo)
It was quite fun to be honest. And the best part obviously is there is no queue. DUH. Winter.
But it was also the end of my life because my phone. You know. And that's why all my photos are gone. I am sorry for not being able to show you guys all the rest of the awesome photos lol.
It's impossibly hard to enjoy anything when you know you have to spit out 1000 dollars when you get back to SG to fix your broken ass phone.
But I still enjoyed the theme park.
Went to the casino at night.
https://www.skycityauckland.co.nz/
THE PARKING THERE IS CRAZY. TAKE THE TRAIN IF YOU CAN.
Its 16 dollars PER HOUR.
Won like, 150 bucks in the casino. LMAO. Cheap thrills. Baccarat goddess right here, bitches.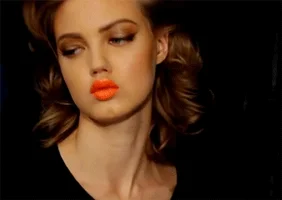 –
Had dinner at Andy's burgers & Bar.
It's not TOOOOOOO expensive and it's really good.
https://www.skycityauckland.co.nz/restaurants/andys-burgers-bar/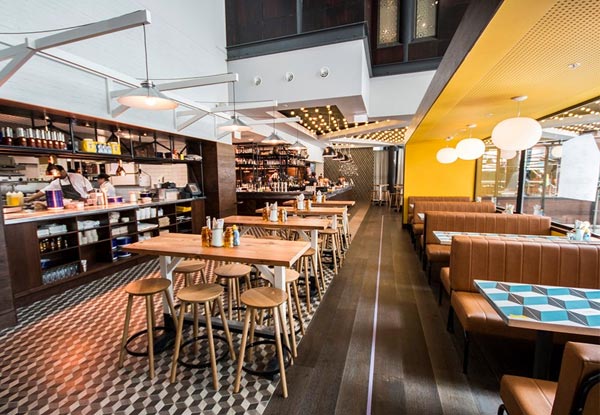 You have to try their spicy wings. It's really good. And if you plan to head to the casino, Go to the casino's premium member counter or some shit first. Because if you sign up (It's free) you can even get discounted stuff for the restaurants there, as well as free parking WHICH IS EXTREMELY IMPORTANT.
_____________________________________________________________________
DAY 8 SEALIFE KELLY TARLTON
This is probably the favorite day of the entire itinerary. Went to the Sealife place to see fishes, and then had the best dinner of the entire trip at Crab shack.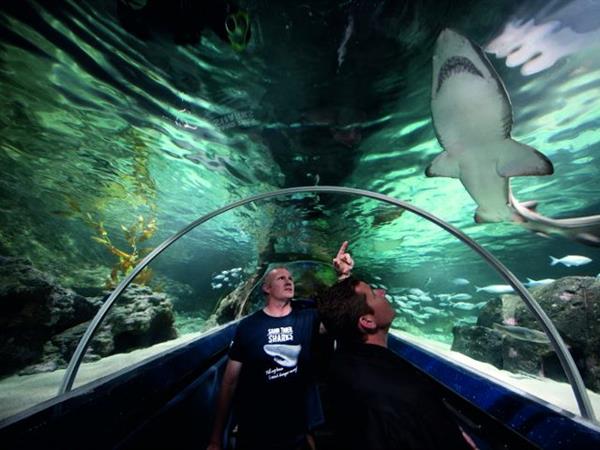 https://www.kellytarltons.co.nz/
Its 42 NZD per person if you take the behind the scene tour + ticket. I suggest taking the tour, its really worth it. You get to feed the fishes from on top of the large aquarium, instead of viewing the fishes from the tube as per normal.
The penguins are uber cute… I stared at them waddling for like 5 million years. There are lots of them. Its freaking amazing.
They do have shark diving as well, I decided not to do it cuz its really out of my budget already. Besides, I rather save up and do a proper one in the open ocean in Australia.
I highly recommend visiting this Sealife.
Help to support the cause, and really, who can resist the penguins?
Dinner:
I really really enjoyed this Crab dinner. It was my favorite meal since I was getting so sick of burgers, and fish fish fish fish fish. MARKET FISH, PANFRIED, FISH AND CHIPS, my god. Snapper snapper snapper. snap your mother.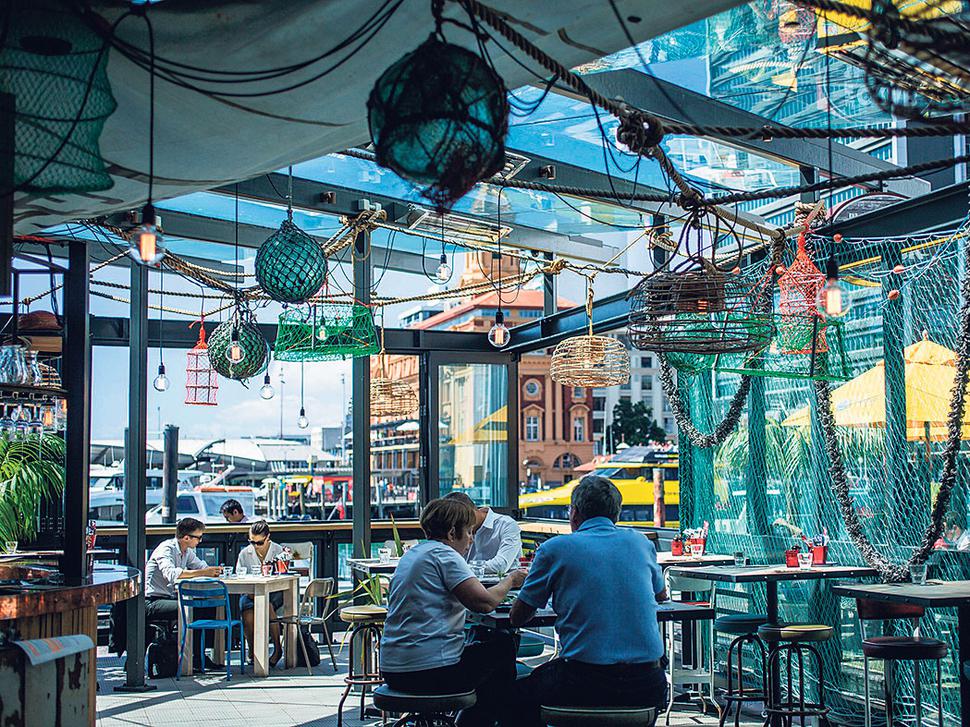 https://www.crabshack.co.nz/locations/auckland/
THE CRAB SHACK
It was a Tuesday. From 3pm – 6pm, you get to enjoy
1KG OF MUSSELS at ONLY 10 NZD.
Its FREAKING GOOD.
Sorry, can't find the mussels photos anywhere. But I had crab cakes, mussels, 1 crab, and a glass of white at only 8 NZD per glass.
I really recommend it. The staff is friendly too.
– –
I ended the last night of the trip with a bang by visiting a stripclub.
It was fucking fantastic guys. It's called The Penthouse if you are interested. 😉 Not too expensive don't worry.
Girls are pretty hot too and they strip down to bare. WAAAAAAAA.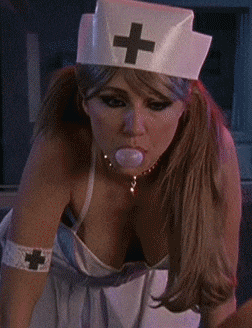 _____________________________________________________________________
I'd definitely visit NZ again next time, but in the Summer. And I want to go for the crab shack again. HEHE.
Thanks for reading this guys. And I hope this will be handy for anyone who wants to plan their itinerary.
By the way, car rental is really cheap and its also right hand driving. Its 107 SGD for 6 days which I find completely reasonable.
Stay tuned for a short prose coming up soon 🙂
–