HI I KEPT MY PROMISE.
So basically I was like super thrilled to come on and post about all my amazing ROOM MAKEOVER.
Why the sudden decision? So yeah well as most of you know by now that I suffered an injury to my lumbar spine that affected all of the joints and muscles around it. The crack healed, but the joints are still in pain.
Been to therapy and things are looking better, but for some unknown reason, the pain is still persisting at times. The only good thing is at least now I can push open heavy doors and sit in cars without any pain. But I still can't do things that seem like they don't matter but you somewhat still need to do them.
Like, obviously. Rough sex. (GRIMACES + CRYING + NO MORE FIFTY SHADES) Can't do freestyle when swimming LIKE WHAT THE FUCK THE ONLY SPORT I DO IS SWIMMING AND I CAN'T DO IT. AND (TO MY DELIGHT) I CANT DO HOUSEWORK. 
BACK TO THE POINT. I went to try a chiropractor out of exasperation, and he was like this really "THE PLANET AND I ARE ONE" kind of a zen guy and he said.
OUR SPINE, is the core of ourselves. Negativity in your life is absorbed by it, and thus gradually leading to a very stressed and painful spine. CHANGE YOUR LIFE, AND YOUR BODY WILL REACT TO THE GOOD CHANGE IN A POSITIVE WAY.  
It sounded damn shady and dubious but if you think about it. Its so true. It's like how trees and plants can manipulate their own shapes to adapt to the environment. It's a way of showing "Reaction" to the surroundings.
A plant withering in the desert grows deeper and wider roots in search for water. This not only enables them to maximize their chance of survival, but also tether firmer and stronger to the ground.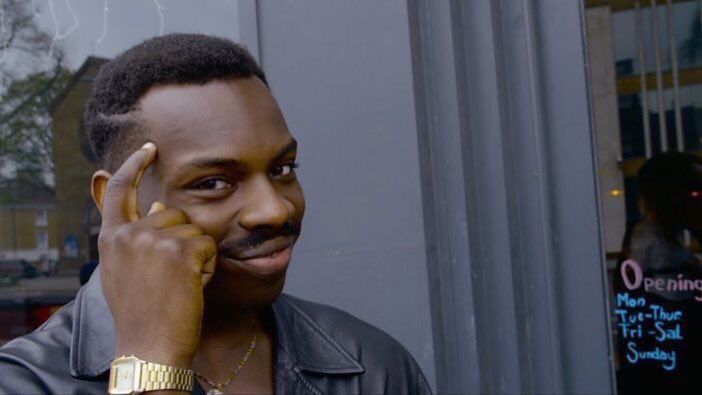 *In deep thought* CANT CHANGE MY LIFE WHEN I DON'T HAVE ONE. 
So…. Change my room lor.
AND YES SO THIS IS THE PART WHERE I WHINE FOR HOURS BECAUSE I DELETED PHOTOS OF MY ROOM "BEFORE" THE MAKEOVER AS WELL AS SOME PHOTOS OF INSTALLING THE NEW DRESSER
IM A DUMFUK I KNOW.
_____________________________________________________________
Nevermind. We'll make do because I am a pedazo de mierda.
JUST KNOW THAT I HAD THIS HUGE ASS WARDROBE THAT'S SO HUGE, IT BLOCKED OUT THE SUN AND ALL MY "FORTUNE LUCK" AND OXYGEN.
This is after I removed the wardrobe. It used to be so tall it was RIGHT below the aircon. And it spanned across the entire wall.
The dresser in the middle was actually my parents'. They BOUGHT A NEW ONE CUZ DEY RICH. SO their poor ass daughter took it and converted it into a mini dresser + cupboard.
It used to be a set of drawers all the way to the bottom. What I did was remove all the bottom 3 rows of drawers and cleared out the planks.
My dad helped me to install a metal rod across the width, so I can hang my tops.
Those were the remainder from the huge ass wardrobe that I had.
'
It was super unsightly to just leave it uncovered, so My dad installed an additional "Mini Curtain rack" of which I purchased A scarf, 2 for RM 30/ 1 for RM 15 = 5 SGD.
I saved money by converting the scarf into a little curtain instead of customizing one. HAHAHA. Aiya… not too bad ma right.
The left side of my wall is a fucking blank space of endless green. Not that I minded it, since that's my favorite color. But I wanted to spice things up alittle and showcase my "creativity" to myself.
HUEHUEHUE
I bought the frame below at only 10++ I think. And it's made of plastic so its super light. 3M tape was enough.
Hung it in the middle of the bare wall.
Removed the sample drawings and drew my own 😀
Went to IKEA to find a few more frames + 2 racks, amounting to less than 25$ for all of them.
Drew everything myself. But due to my lack of practice and talent I had to get reference from the net.
My cursive so fucking crappy…..
As you can see it still looks bare so lucky I bought em RACKS.
I DONT HAVE A NICE RACK SO I GOTTA BUY SOME FOR CHEAP THRILLS.
On goes two racks, (Only 7.90 Each ty IKEA) Topped with some decor and maomaocongs
Golden frame and potted plant from IKEA.
LOL JUST IN CASE YOU WERE WONDERING WHAT THE FUCK IS THAT BLACK ASS SHIT ON THE RACK. I GAVE A ZOOM
ITS THE STONE THING IN JEJU THAT MY SISTER GOT FOR ME TO REMIND ME THAT SHE WENT TO HOLIDAY THERE WHEREAS HER POOR SISTER SUFFERED ALONE IN SG FOR XMAS + NEW YEAR.
I really liked the left side of the wall now. It's cluttered with a homely and artsy feel without being too overwhelming. And to fill the frames with my own works gave me satisfaction that can't be bought.
C and Dad helped me to drill em holes for the heavy racks to go up.
One of my favorite buys from IKEA is this gorgeous little seat that doubles as a storage space. It's from the kids section and there was a sale going on at that time I purchased it. So I only got the thing at 50++ for the box/seat and 30 for the cushion (THE CUSHION OP AF BUT WHATEVER)
I featured the two drawings on my insta. Figured its the best place to place them HAHAHA. INSTAWORTHY CORNER OF MY ROOM OK.
C helped me to put the entire thing together. It was super easy though, according to him no drilling was needed, and you just need to screw everything together using some twisty thing that comes included.
Box inside is also from IKEA. Can't remember the price, but inexpensive.
It's my mother's favorite seat.
She'll come in, plop her ass down and start nagging at me. I love it though.
LOL SHE'S GONNA KILL ME BUT SHE DON'T KNOW MY BLOG EXISTS
>: D
The last part of my room makeover is this gorgeous Cupboard, again from IKEA's kids section. It was the display piece and so instead of the U.P 90 dollars they sold it to me at 59. HAHA
And It was already constructed so SAVE THE EFFORT. Dad just plonked it into his van, and then TA DAH it's snug in my room.
Really pleased with the whole look of it. All my maomaocongs fit perfectly and there's alot of storage space for all my work and travel stuff.
Close up of my dresser. The mirror is from my old wardrobe. The huge ass one. I managed to salvage the mirror and it happened it was like PERFECT size for the dresser!!! Hung up my mermaid plaque… Had enough room on top for the essential daily facial products, my candle (Need it for my insomnia) and my photo frame.
It's a pic of my grandfather and I taken just a while before his demise. And I don't want to change this because this photo was printed by me just after he died. I want to remind myself of that ache that will never go away.
Two remaining drawers hold my lingerie + make up brushes on the right, and make up kit on the left. Easy access for me when I am doing my makeup.
Daily products in the VS box fits snugly into the left corner of the dresser. The cute little glass jar of cotton pads is purchased from DAISO.
Managed to keep the lights from the old rack (FROM FIRST PIC ABOVE) and twirl them nicely around the new cupboard.
Everything fits to the T and I am amazed by my own pro calculations. I JUST ESTIMATED LMAO.
SO OK I HAVE A NEW LAYOUT TO EMBRACE THE NEW YEAR 😀
BETTER HOPE I START EARNING A MILLION BUCKS AND MARRY RICH.

Total cost of everything is less than 170!
I hope this post will help to inspire those who have been meaning to makeover their rooms too. It's not going to be easy (the cleaning and setting up) but it doesn't have to cost a lot. Not everything has to be new nor expensive!
And always DIY wherever possible. Its not only cheaper but more meaningful.
I feel very relaxed and happy now whenever I walk into my room. There's alot of airy space and looking at things I love make me more driven to go towards my personal goals.
SO YOU SHOULD TOO!
_____________________________________________________________
Will be updating again next week on my Short trip to Bintan, as part of a deal. Stay tuned for my review!