My beautiful readers,
The abandonment of poetry in my head was rather hard to accept for the past few days. Through all the turmoil, I decided that the best way to let the river of happiness, of undaunted inspiration course through the meander once more, is to remove the obnoxious, destructive dam that the evil inklings of my deteriorated health, of bad people in my career have built.
I am resigning.
It has been a "dream job". Not my dream. My grandfather's dream. To see me don that beautiful kebaya and serve passengers high up in the air. Yes, for those of you who do not know, I am employed in Singapore Airlines. I kept it under wraps (or at least tried to) because I do not enjoy letting my work life / colleagues / personnels interfere with my own personal life.
Because I, in fact, love my personal life, this awesome profile that I have built and I will never let my career get in the way. If not better, my career should boost it, applaud it and celebrate it.
I have drafted a resignation letter, but I'm afraid its still in my draft box. I gradually realized the courage of swift and firm decisions that used to surge me in my younger days is no longer there.
Thoughts of adult problems crept into my mind, poisoning my heart, telling it that passion is going to cost me a fortune. Telling me that Happiness is secondary.
Can I say I am too old to just take a leap, and worry about the consequences later?
Man up Valeisky! Take the leap.
No ragrets.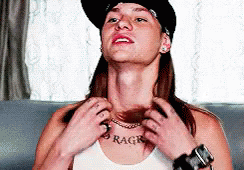 Once this has been settled, I am bringing to you guys a nice little 3 series short proses along with 3 photos, 1 per prose. I am really excited about it. And I hope words won't abandon me by then.
Love you guys. Thank you for supporting me so much.